Welcome to NWFSC READS
NWFSC's Annual Celebration of Literacy
 NWFSC READS is an annual celebration of literacy held every April featuring a week-long series of events, ranging from a book drive to film screening — all leading up to the main event, a performance and book signing by a featured guest author.
---
Author Bio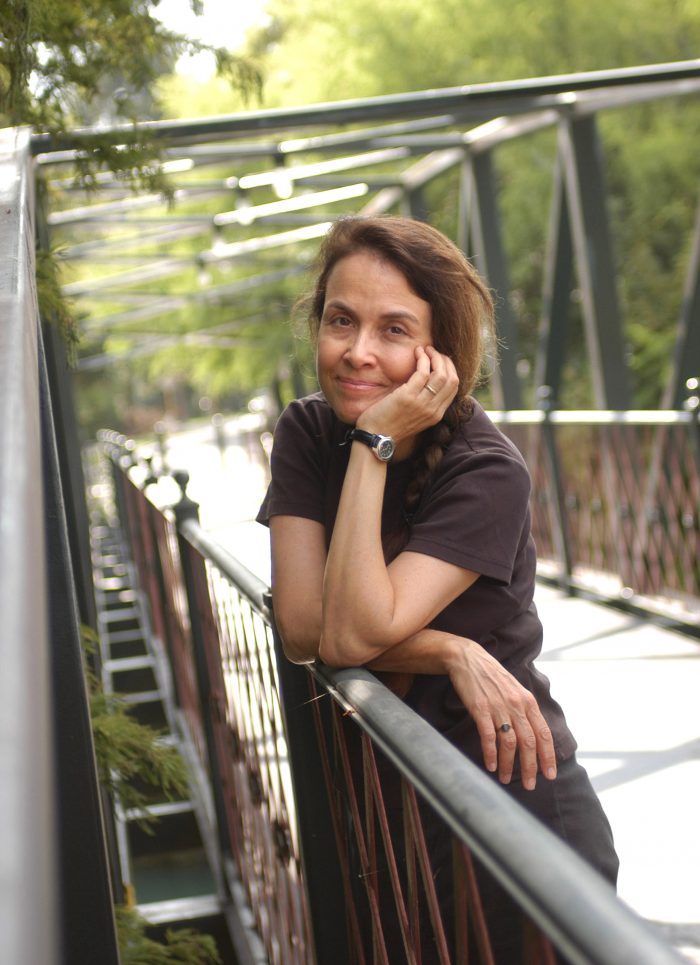 Naomi Shihab Nye was born on March 12, 1952, in St. Louis to a Palestinian father and an American mother. During her high school years, she lived in Ramallah in Palestine, the Old City in Jerusalem, and San Antonio, Texas, where she later received her BA in English and world religions from Trinity University.
Nye is the author of numerous books of poems, most recently Cast Away: Poems for Our Time (Greenwillow Books, 2020). Her other books of poetry include The Tiny Journalist (BOA Editions, 2019); Voices in the Air: Poems for Listeners (Greenwillow Books, 2018); Transfer (BOA Editions, 2011); You and Yours (BOA Editions, 2005), which received the Isabella Gardner Poetry Award; and 19 Varieties of Gazelle: Poems of the Middle East (Greenwillow Books, 2002), a collection of new and selected poems about the Middle East. She is also the author of several books of poetry and fiction for children, including Habibi (Simon Pulse, 1997), for which she received the Jane Addams Children's Book Award in 1998.
Nye gives voice to her experience as an Arab American through poems about heritage and peace that overflow with a humanitarian spirit. About her work, the poet William Stafford has said, "her poems combine transcendent liveliness and sparkle along with warmth and human insight. She is a champion of the literature of encouragement and heart. Reading her work enhances life."
Nye's poems and short stories have appeared in various journals and reviews throughout North America, Europe, and the Middle and Far East. She has traveled to the Middle East and Asia for the United States Information Agency three times, promoting international goodwill through the arts.
Nye's honors include awards from the International Poetry Forum and the Texas Institute of Letters, the Carity Randall Prize, the National Book Critics Circle Lifetime Achievement Award, and four Pushcart Prizes. She has been a Lannan Fellow, a Guggenheim Fellow, and a Witter Bynner Fellow. In 1988, she received the Academy of American Poets' Lavan Award, judged by W. S. Merwin.
Nye served as a Chancellor of the Academy of American Poets from 2010 to 2015, and is the Poetry Foundation's Young People's Poet Laureate from 2019–21. In April 2022, for National Poetry Month, Nye will be the Guest Editor of Poem-a-Day. She currently lives in San Antonio.
---
READS 2023 with Author Naomi Shihab Nye
April 17th 7pm – 8pm
READS Week — April 10-17 
all week 
There will be a blank poster hanging in campus libraries for students, faculty, staff to write their favorite book, author, book quote  
Monday, April 10 — Fox in Socks day: Campus community wears their fave/crazy socks!  
Description: Go back to your literary beginnings by acknowledging Dr. Seuss, and start some conversations by wearing your best, attention-grabbing socks. 
Day's event: Film Club + Raider Writers host film night at 6:30 p.m. (Adaptation) 
Tuesday, April 11 — Dress as your favorite book character day: Campus community gets to dress up in costume!  
Description: It's not October, but is there ever a bad time to dress up?! Get creative today and dress up as your favorite literary character. 
Day's event: Department door decoration contest — decorate the department's door a favorite book cover or scene; winners get signed book from Naomi and bragging rights 
Wednesday, April 12 – Read My Shirt day: Campus community wears a readable shirt (with appropriate language)  
Description: What's that say? Wear a shirt with a message (just be sure it's campus-appropriate). 
Day's event: Did you know you can read in the library? It's so cool! Today is National Drop Everything And Read (DEAR) day, so do it, even if it's just for 15 minutes. Snap a selfie reading in the library/around campus (any of them), and post to social media, tagging Northwest Florida State College and using #NWFSCReads   
Thursday, April 13 — Spirit Wear day: Campus community shows their NWFSC spirit! 
Description: We have spirit — yes we do; we have spirit — how 'bout you?! Wear your favorite NWFSC attire or colors to show your NWFSC pride.  
Day's event: Blackout poetry at the library: Instead of highlighting your textbooks, come to the library and black out various selections within books and magazines to make a story or poem inspired by the words already on the page(s).  
Monday, April 17 – Community poetry  
Description: Everyone has a story and a voice! Share one line of yours, building off the previous line, with our community poems. Poems and chalk available in front of Mattie Kelly and between buildings 400 and 410.  
Day's event: 
Naomi Shihab Nye visits  
1-1:45: Informal Q&A with students – 132 in building 400

7-8: Reading, Sprint Theatre 
8-9: Book signing, Sprint Theatre lobby 
---
NWFSC READS Visiting Authors
2022 Karen Russell
2021: Elizabeth Acevedo, Cancelled due to Covid-19 precautions
2020: Richard Blanco, Cancelled due to Covid-19 precautions
2019: Sebastian Junger
2018: Jeannette Walls
2017: Andre Dubus III
2016: Sarah Kay/Phil Kaye
2015: Richard Blanco
2014: Michael Cunningham
2013: Julianna Baggott
2012: Taylor Mali
2011: Frank X. Walker/Kathleen Sheeder Bonanno
2010: Geraldine Brooks
2009: Ann Patchett
2008: Tobias Wolff
2007: Kaye Gibbons
2006: Robert Olen Butler
2005: David Kirby/Barbara Hamby
*A special thanks to Ms. Jeanette Shires and the Mattie Kelly Fine and Performing Arts Center for helping to fund READS 2022.*