A Member of the Florida Association of College Testing Administrators
Comprehensive Testing Services Available to the Community
Purpose
As a member of the Florida Association of College Testing Administrators (FACTA), NWFSC offers comprehensive testing services for students and the community. We administer college admission tests, placement tests, proctored exams, certification exams, and college-level CLEP and DSST exams.
Scheduling and Testing Requirements
Exams at the Niceville campus, Fort Walton Beach campus, Crestview Center, and Chautauqua Center may be scheduled via RegisterBlast using the links on this page. For testing at our other locations, please contact the center or campus at your desired location.
This page provides an inclusive list of exams, hours and locations. Appointments are required to test and all candidates must provide a valid ID. No backpacks, cell phones, purses, food, drink, or other materials are permitted in the testing room. All testing fees are non-refundable and non-transferable.
Jump to a Test Category:
---
Placement Tests
Placement tests are used to assess students' skill levels in core subjects in order to ensure college readiness.

Back to Top
---
Credit By Exam
These exams allow you to earn college credit for what you already know.

Back to Top
---
Professional Licensure and Certification Exams
These computer-based exams are for professionals seeking credentialing in a specialized area.
We are proud to be an authorized PearsonVUE and Certiport testing center.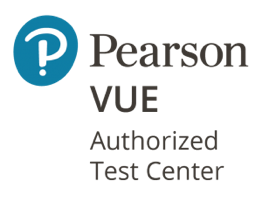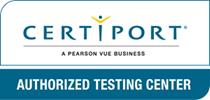 Back to Top
---
Program Admission Testing
Program admission testing is required for entry into a college selective admissions program.

Back to Top
---
Proctoring Services
Proctoring services for certain tests are available for both students, non-students and other third party agencies.

Back to Top
---
College Admissions
The SAT and ACT are nationally recognized standardized tests used for college admissions. Students purchase test tickets for the SAT and ACT on the College Board (SAT) and ACT websites.
Students must check their test ticket for information on testing location and other important test-related information.

Back to Top
---
Military Testing Information
This section includes the testing locations for select military education centers in our area.

Back to Top
---
Testing Locations & Scheduling Information
NWFSC offers six convenient campuses available for testing, with a variety of tests, days and times. Testing on the Niceville campus has moved to the Zoghby Learning Commons, building 500.

Back to Top
---
Civic Literacy Competency
The Florida Civic Literacy Exam (FCLE) is an 80-question computer-based exam. A score of 60% or 48 out of 80 is considered the minimum passing score. Retests are allowed after 30 days.