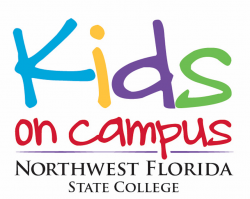 Kids on Campus summer camp is a unique opportunity for summer enrichment and fun learning in a college environment. Kids on Campus (KOC) students choose from a variety of classes such as athletics, hands-on science, performing & fine arts, academics, and visual arts. KOC students can choose morning, afternoon or all day classes. Extended care is available in the mornings and/or afternoons. Kids on Campus is open to students entering 3rd – 8th grade.
*Please click on the logo above for the KOC Handbook
Camp Information
Almost ALL classes of Kids on Campus are FULL due to an abundance of interest. Please keep in mind that your student is not registered for Kids on Campus until you receive a Welcome Packet through your email from KOC@nwfsc.edu. We sincerely thank you for your patience and understanding!
Classes
All classes have limited enrollment. Registration is on a first-come-first-served basis.
Classes are offered in 1.5-hour increments.
Each session is one full week (Monday through Friday).
Registration
Click the button below, complete the form and submit. Kids on Campus will finalize registration and send you a copy of the schedule and payment information.
Registration is Closed  
Camp Dates
Kids on Campus will take place at Northwest Florida State College Niceville campus and will be on
Session 1: June 26 -June 30 2023 (Monday – Friday)
Session 2: July 10-July 14 2023 (Monday – Friday)
Camp Rates
| | | | |
| --- | --- | --- | --- |
| Extended Care AM | 7:30 – 9:00 AM | $30 | Tuesday – Friday |
| Morning Segment | 9:00 – 12:00 PM | $85 | Choose 2 Classes |
| Lunch Plan | 12:00 – 12:30 PM | $50 | Daily Lunch |
| Afternoon Segment | 12:30 – 3:30 PM | $85 | Choose 2 Classes |
| Extended Care PM | 3:30 – 5:00 PM | $30 | Monday – Thursday |
Payment
Last day for registration and payment – Session 1: June 15, 2023 | Session 2: June 29, 2023
In-person: Visit Niceville Campus to pay in cash or check only.
Online: Follow instructions in the welcome packet that you will receive in email to pay with e-check or credit card (2.75% fee).
Mail: Send check to NWFSC Kids on Campus, 100 College Blvd E, Niceville FL 32578.
Volunteer Opportunities
Volunteer opportunities are available for high school students' 10th – 12th grade. Student can volunteer their time during the camp to earn community service hours toward their Bright Futures and other scholarships. Click sign up to volunteer with NWFSC Kids on Campus.
Apply to Teach
Do you have a hobby, talent, skill or area of expertise that you would like to teach kids? Complete an application to be a Kids on Campus Instructor.