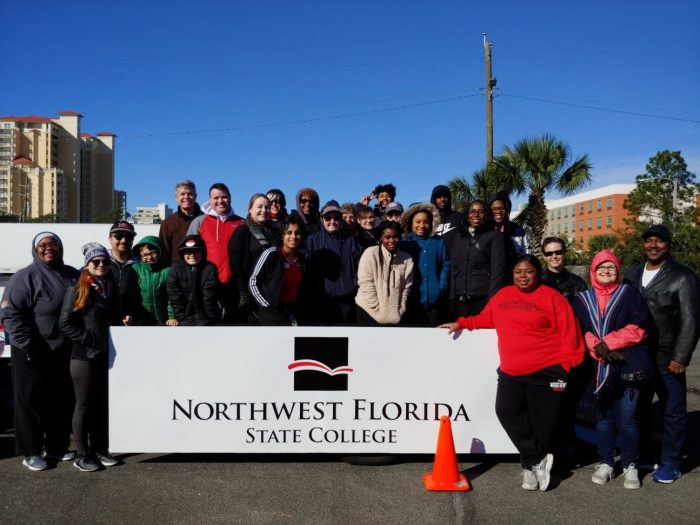 June 11, 2020
It's no secret that Northwest Florida State College is known for being an open admission institution, where we are committed to assisting each and every student who comes through our doors achieve their individual goals for education and career success. In everything we do, from academics, arts and athletics, our mission is to improve the lives of citizens in Northwest Florida – one student, one possibility, one promise at a time.
What is that promise? In keeping with our mission: To improve lives by providing a high-quality, globally competitive education that is a catalyst for cultural, civic and economic development throughout the region, Northwest Florida State College supports an environment where differences are valued, treatment is equitable and individuals feel empowered to effect change. Our ability to thrive in a multicultural world depends on our respecting differences and dismantling barriers. We are committed to bringing an increased awareness to the systemic injustices occurring at this critical juncture in our nation's history and are working together toward a peaceful way forward.
We believe it to be our responsibility for inclusion in all forms. Our institution embraces this challenge by creating educational opportunities, raising awareness and implementing programs and initiatives that bring the celebration of diversity to life on our campuses, at our centers and in the community. NWFSC administrators, faculty and staff reaffirm our commitment to building a unified community reflecting justice for all.
Diversity Unity Community is our call to action, and through this action, we can ignite positive change. We are proud to stand together with our community to advocate for and raise our voices to end bias and discrimination and move from conversation to action.
These crucial conversations on diversity, equity and inclusion begin on our campuses/centers, in our classrooms, cafeteria and student union. They come to life in our active student groups – African American Student Association (AASA), P.A.C.E Scholars Program, Gay-Straight Alliance and college-wide Diversity & Inclusion Task Force. Injustice, inequity and racism are not okay. As the state college in our region, it is imperative that we pave the road ahead by offering safe spaces and ally zones for these conversations to inspire progress.
Empowering people to realize their unique potential is a transformational gift. Equal rights and respecting the dignity of every person is a must and something that should not be taken for granted or assumed anymore. We must always remain open to people and ideas. We all benefit when we embrace differences and expand inclusion. People succeed by helping others improve their lives and at Northwest Florida State College we are seeking solutions that truly help every person rise.
We encourage our Raider family to join us in the demand for change. As a community, we must be willing to embrace these courageous conversations that create a standard of respect and defend the basic human rights for all races. We promise to continue working alongside our community leaders to facilitate change.
Diversity Unity Community begins at Northwest Florida State College. Enrollment for the Summer/Fall 2020 term is underway! Summer mini-term classes begin June 15 and Jun 29. Fall term begins August 19. We encourage you to visit www.nwfsc.edu to learn more about our programs, or call 850-502-2895 to speak to one of our Student Success Navigators.
---
Share this article
[Sassy_Social_Share]