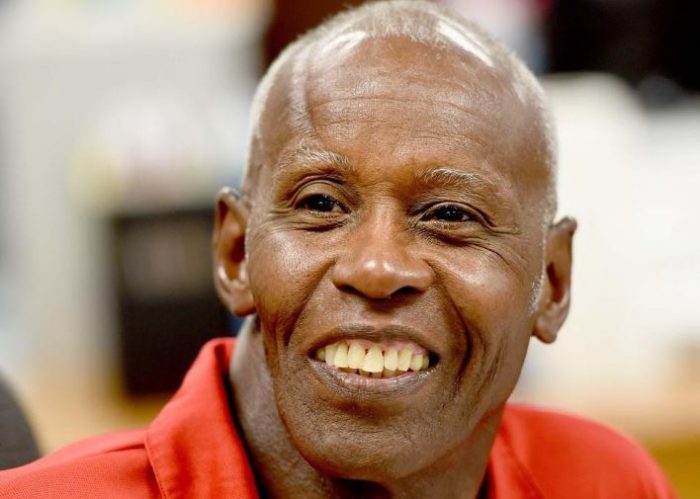 July 13, 2020
Fort Walton Beach High School (FWBHS) alumni, faculty and other community members have joined together to establish the Ernie Green Memorial Scholarship Endowment through the Northwest Florida State College Foundation in memory of late FWBHS coach, Ernest Green.
Those who knew Ernest "Ernie" Green say that he was the consummate professional as a coach, teacher and administrator. In his 35 years of service to FWBHS, he influenced generations of students, parents and coworkers. His love for his school and community was only surpassed by that of his love for his family. Husband of longtime local educator Dr. Vivian Green and father to E.G. Green, former NFL wide receiver, Ernie was a true role model of what it means to be a husband, father and leader. His ability to challenge, encourage and empower students to be successful was the essence of his strength and character.
Maurice "Mo" Evans was one of Ernie Green's first students and athletes. Like countless others, Mo considers himself fortunate to have had Ernie Green write upon the pages of his life. To keep that legacy and impact alive, he has rallied the support of the community to establish the Ernie Green Memorial Scholarship Endowment.
"This scholarship will help students fulfill their educational goals and encourage them to pursue lives of excellence reflective of Ernie Green's legacy," said Dr. Devin Stephenson, President of Northwest Florida State College. "We are grateful for this investment in our students and the opportunities it provides them as they prepare to enter the workforce."
The Ernie Green Memorial Scholarship will be used for a tuition, fees and book award to an NWF State College student enrolled in a STEM-related degree program.
To contribute to the Ernie Green Memorial Scholarship, please visit www.nwfscfoundation.org/ErnieGreenMemorialScholarship. For information about partnership opportunities or ways to support Northwest Florida State College, please contact the Foundation office at (850) 729-5357 or foundation@nwfsc.edu.
---
Share this article
[Sassy_Social_Share]