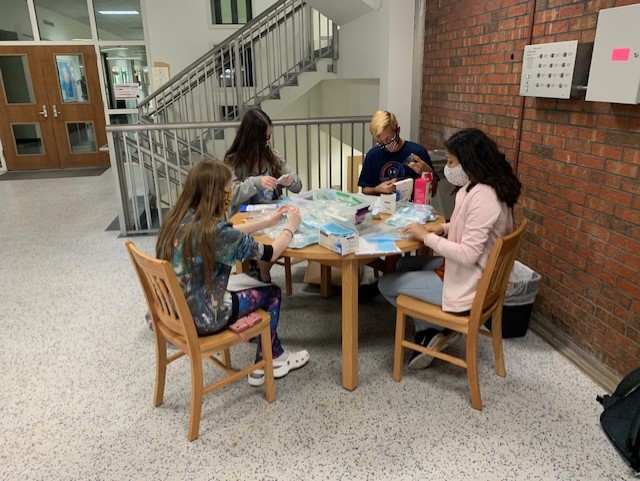 March 12, 2021
Northwest Florida State College's Sigma Mu Chapter of Phi Theta Kappa has done it again. Not only have they achieved the highest standard of a five-star chapter for the third year running, but they also were ranked #3 in Florida in the Distinguished Chapter Awards and were one of only three Florida Chapters recognized for the Distinguished Honors in Action Award.
The Distinguished Chapter Award is based on a composite score of the Honors in Action project and the College Project. 
This year, NWFSC's Honors in Action project centered around the topic of protests in small towns. PTK students researched and created a website and pamphlet covering strategies for working toward reform and change with local governments. The project also covered strategies such as petitions, speaking at city council meetings, protests and demonstrations and ensuring that protests remain peaceful and safe. 
NWFSC's College Project addressed the need for Covid-19 safety measures on campus. PTK students gathered masks and small bottles of hand sanitizer and assembled approximately 200 packets containing one of each item that were distributed to students.
"I continue to be impressed by the dedication and ingenuity of our PTK students and faculty advisors, especially over the course of this past year," said Dr. Devin Stephenson, NWFSC President. "Our Sigma Mu Chapter exemplifies what it means to take pride in your classroom, campus and community." 
---
Share this article
[Sassy_Social_Share]