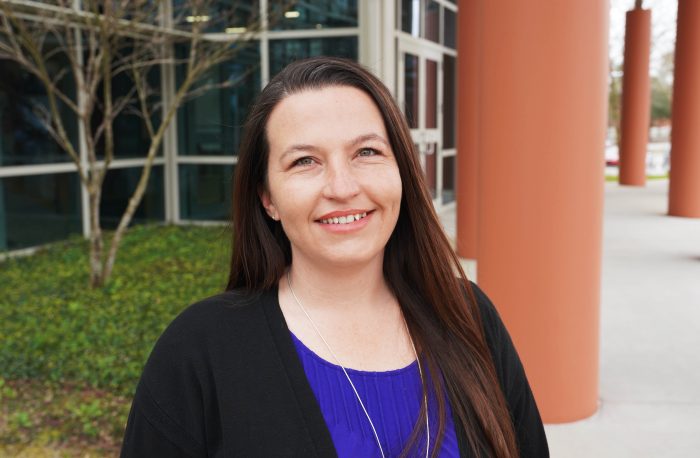 March 19, 2021
Northwest Florida State College Phi Theta Kappa student, Stephanie Manning, has been named a 2021 Coca-Cola Academic Team Silver Scholar and will receive a $1,250 scholarship.
The Coca-Cola Scholars Foundation sponsors the Coca-Cola Academic Team program by recognizing 50 Gold, 50 Silver, and 50 Bronze Scholars with nearly $200,000 in scholarships annually. Each scholar also receives a commemorative medallion.
"The Coca-Cola Scholars Foundation has a long history of providing financial assistance to outstanding students at community colleges," said Jane Hale Hopkins, President of the Coca-Cola Scholars Foundation. "We are proud to partner with Phi Theta Kappa and make it possible for deserving students to achieve their educational goals."
Students are nominated for the academic team by their college administrators. Selection is based on academic achievement, leadership and engagement in college and community service.
Coca-Cola Academic Team members will be recognized in both local and statewide ceremonies and will also be recognized internationally during Phi Theta Kappa's annual convention, PTK Catalyst, to be held virtually April 8-10.
In addition to the Coca-Cola Scholars, the Florida College System announced the 2021 All-Florida Academic Team, which recognizes outstanding students for their academic achievement, leadership and service to the community.
Students are nominated by their respective colleges to the All-USA Academic Team competition sponsored by the Phi Theta Kappa International Honor Society. This year's team of 137 students will be recognized at virtual awards ceremony webcasted on April 23, 2021.
Five members of NWFSC's Sigma Mu PTK chapter were named to the All-Florida Academic team for 2021:
Emma Borders
Nicole Haskell
Kieanna Kilgore
Stephanie Manning
Hayley Simmons
"These five outstanding scholars embody what it is to be a Raider through their academic achievement in the classroom and exemplary service to the local community," said NWFSC President Dr. Devin Stephenson. "To be recognized at the state level is a high honor, and I am proud of their accomplishments."
---
Share this article
[Sassy_Social_Share]