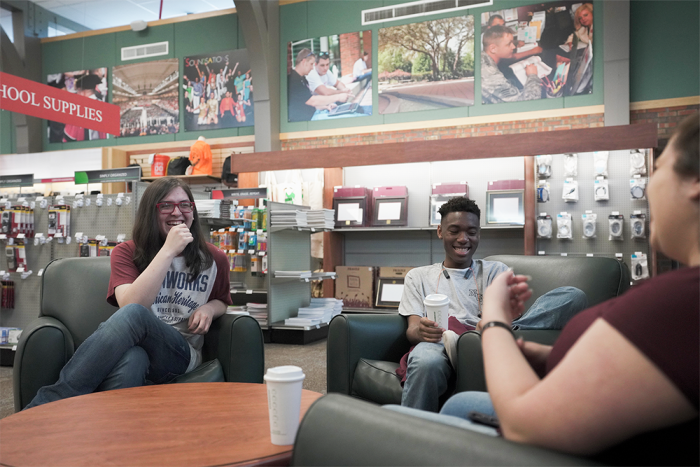 August 13, 2021
Northwest Florida State College is lowering the barrier to higher education by offering multiple grant and scholarship opportunities for the Fall Term. It's not too late to apply!
NWFSC has been awarded grant funds under the American Rescue Plan (ARP). It is our goal to reach as many students as possible. Funding will be awarded per semester (Fall and Spring) and will be on a first-come, first-served basis until all funds have been awarded. Grants range from $300 – $1200. Eligible students must be in a degree-seeking program and enrolled in a minimum of 6 credits. Students who file a Free Application for Federal Student Aid at www.fafsa.ed.gov will be eligible for larger amounts. Visit www.nwfsc.edu/financialaid to apply for your share of free money to attend Northwest Florida State College in the Fall.
"At NWF State College, we pride ourselves on our efforts to keep tuition and fees as affordable as possible," said President Dr. Devin Stephenson. "Our mission remains resolute, to improve lives in Northwest Florida, and we will do that one student, one opportunity, and one possibility at a time."
Full-tuition scholarship opportunities are currently available through the Job Corps Scholars Program.  This program targets individuals between the ages of 16 and 24 years old who are seeking specialized training in high-demand technical training programs. Students who qualify may receive up to 12 months of training (including tuition and fees) at no cost.  All required books, uniforms, and equipment are provided through the scholarship award. Scholarships are funded through the Department of Labor and are intended to place workers into the workforce that possess the skills and certifications needed to be successful in the following programs:
Certificate Programs that are covered:
Dental Assisting (CCP)*
Infant Toddler Specialization (CCC) and Preschool Specialization (CCC)
Firefighter/EMT Combined (CCP) and Emergency Medical Technician (CCC)*
CNC Machinist/Fabricator (CCC) and Engineering Technology Support Specialist (CCC)
Food and Beverage Operations (CCC)
Correctional Officer (BASIC, CCP) and Law Enforcement Academy (BASIC, CCP)*
Welding Technology (CCP)*
Programs followed by the * indicate Selective Admissions Programs which requires an additional application step with that department. Acceptance into the JC Scholars Program is contingent on the students' acceptance into the Selective Admissions Program.
In addition to tuition and fees, Supportive Services such as transportation or childcare assistance may be available.  Supportive Services are provided on an individual needs basis.  Students will have the support of a Personal Counselor throughout their entire training period and will then transition to an Employment Counselor who will assist them will skills such as Resume Building, How to Create a Resume, Cover Letter or other professional documents. The Employment counselor may also provide up to 12 months of support during the post-training period.
To learn more about JC Scholars, visit our webpage https://www.nwfsc.edu/job-corps-scholars/ Interested students are encouraged to contact the NWFSC Job Corps Scholar Program at 850-729-4900 or jcscholars@nwfsc.edu.
---
Share this article