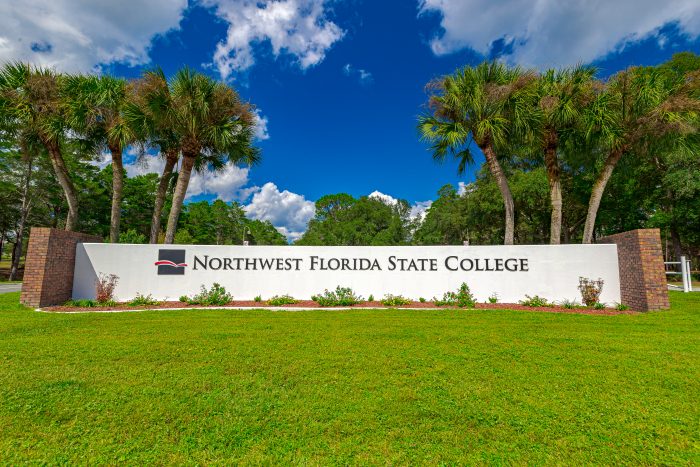 August 9, 2022
 ​​​​​​NICEVILLE, Fla.- Florida Governor Ron DeSantis has announced the appointment of three members to Northwest Florida State College's (NWFSC) Board of Trustees.
Newly appointed member Jack "Tanner" Peacock of Santa Rosa Beach is a broker associate at Scenic Sotheby's International Realty. He was appointed as a Walton County Planning Commissioner and is a member of Florida Realtors and the National Association of Realtors.
Also new to the Board is Dr. Jon Ward. Dr. Ward is a dermatologist at Dermatology Specialists of Florida and the founder of Bay County Taxpayers, LLC. He is also a managing partner at Southeastern Dermatology Group and the legislative chairman of the Emerald Coast Medical Society.
Joining Peacock and Dr. Ward is reappointed Chairwoman Lori Kelley of Fort Walton Beach. Kelley is a certified public accountant at Warren Averett, LLC. She is the past national president of the Accounting and Financial Women's Alliance, and the past chair of the Walton County Chamber of Commerce and the Niceville Valparaiso Chamber of Commerce.
"We look forward to welcoming Tanner Peacock and Dr. Jon Ward to the NWFSC Board of Trustees and are eager to continue working with Chair Lori Kelley and the entire Board as we ensure this region's economic vitality through high-quality academic programming and the creation of a highly-skilled workforce," said NWFSC President Dr. Devin Stephenson.
These appointments are subject to confirmation by the Florida Senate. For more information on NWFSC's Board of Trustees, please contact NWFSC's President's Office at 850-729-5360 or wolfm@nwfsc.edu.
---
Share this article
[Sassy_Social_Share]