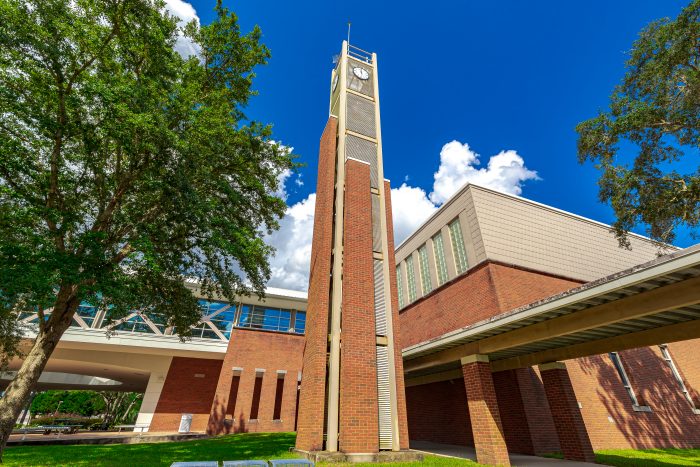 September 22, 2022
NICEVILLE, Fla.– The U.S. Department of Education has awarded Northwest Florida State College (NWFSC) a $2,245,280 grant as part of its Title III Part A Strengthening Institutions Program.
The Strengthening Institutions Program helps eligible higher-education institutions expand their capacity to serve low-income students by providing funds to improve and strengthen their academic quality, institutional management, and fiscal stability. The awarded grant will provide 70% of the funding needed to support NWFSC'S Title III Raider Flight Plan Project which will enable the College to tackle academic performance, persistence, and completion issues among this population. The College will contribute an additional $952,142 to meet the goals of the project.
NWFSC's student body is composed of recent high school graduates, active duty military, transitioning veterans, and individuals who are changing careers or returning to the workforce. Of the College's 5,679 annually enrolled students, 26.5% are minority students and more than 41% are Pell Grant recipients.
The Title III Raider Flight Plan Project will enable the College to meet the critical needs of these low-income and underrepresented students by introducing an enhanced College Success Course that teaches degree program completion strategies. The project will also allow the College to develop and implement an Academic Outreach Plan and design new processes to improve student success in online and high-enrollment General Education courses. Additionally, the program will provide intensive academic outreach and support to students in Gateway English and mathematics courses and establish an Achievement Mentorship Program for low-income students.
"Northwest Florida State College is committed to assisting each student who comes through our doors in achieving their individual goals for education and career success," said NWFSC President Dr. Devin Stephenson. "With this funding, we will ensure that all students are provided access to quality higher education programs and will provide the support system needed to create a foundation on which everyone can succeed."
To learn more about the programs offered at Northwest Florida State College, please visit nwfsc.edu or call 850-502-2895.
---
Share this article
[Sassy_Social_Share]