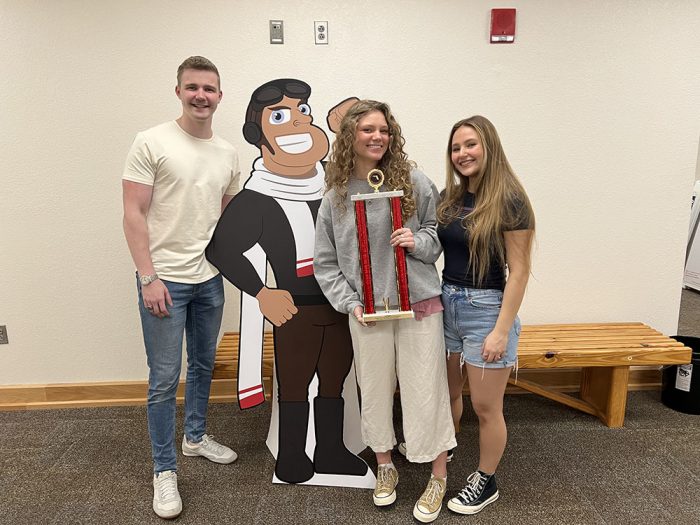 March 14, 2023
March 8, 2023
NICEVILLE, Fla. – The Northwest Florida State College (NWFSC) Forensics Team recently competed in the Florida Intercollegiate Forensics Association (FIFA) Tournament at the University of West Florida and the Florida College System Activities Association (FCSAA) Tournament hosted virtually by Miami Dade College. The team's performance earned multiple accolades at both tournaments at the individual and team levels.
At the FIFA Tournament, the team earned first place in the Limited Entry Individual Events Sweepstakes. Isaiah Taylor was the Top Novice, Persuasive; Lola Sennett was the Top Novice, Informative; and Aleksandria Herr was fifth place, Persuasive.
At the FCSAA Tournament, the team earned second place in the Individual Events Sweepstakes and the Overall Tournament Sweepstakes. Isaiah was second place in Persuasive and fourth place in Impromptu; Lola Sennett was second place in Informative; and Aleksandria Herr was sixth place in Persuasive and in the International Public Debate Association (IPDA) format.
"Our forensics team showcased the excellence of our students at the FIFA and FCSAA tournaments," said Dr. Devin Stephenson, NWFSC president. "Their hard work and dedication have made a tremendous impact at the state level, and I am proud of their achievements."
Congratulations to all!
---
Share this article
[Sassy_Social_Share]