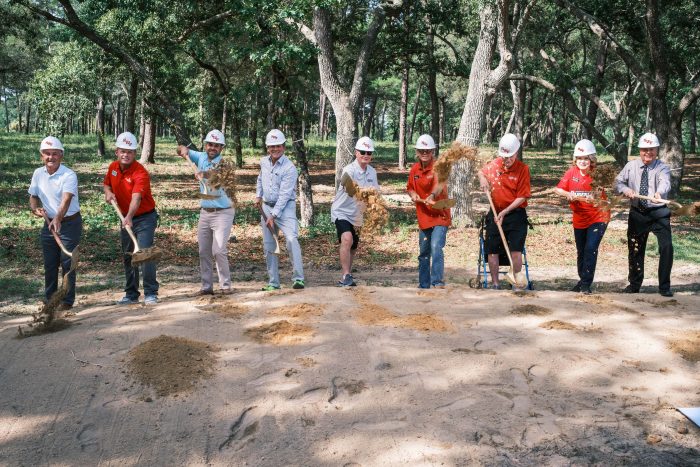 August 24, 2023
PRESS RELEASE
NWFSC Hosts Groundbreaking Ceremony to Announce Raider Village On-Campus Student Housing
NICEVILLE, Fla. – With great pride, Northwest Florida State College (NWFSC) announced the Board of Trustees approval of student housing on its Niceville Campus with a special groundbreaking ceremony on Tuesday, August 22, 2023. Raider Village is a significant milestone in NWFSC history and will welcome students by Spring 2025.The launch of Raider Village is a testament to NWFSC's commitment to enhancing the overall college experience and fostering a vibrant, thriving, and inclusive campus community.
This project would not be possible without the participation and leadership of The Jay Odom Group, who designed the buildings, and who will build, own, and manage Raider Village. Special thanks and appreciation are also given to the Northwest Florida State College Foundation and Community Bank of Mississippi for their financial support of this endeavor.
"The introduction of Raider Village, the College's first on-campus student housing development, is a transformative moment for our institution and it will help us prepare today's students for tomorrow's success," said NWFSC President Dr. Devin Stephenson. "We believe this collegiate housing community will foster opportunities for positive learning experiences and lifelong connections among NWFSC students."
The facility will offer modern amenities, as well as allow students to readily engage in extracurricular activities and fully immerse themselves in the academic and social life of the campus. Phase one of the facility will feature 192 beds and phase two will add more than 100 additional beds. Eligible residents will be offered twelve-month leases that coincide with academic calendar years. The priority for housing will be NWFSC students, followed by students at other Florida College System institutions; students within the State University System of Florida; and students of other regionally accredited institutions across the Gulf Coast.
For more information about Student Housing, please contact the Office of Strategic Communications, at stratcomm@nwfsc.edu and 850-678-5111.
---
Share this article
[Sassy_Social_Share]