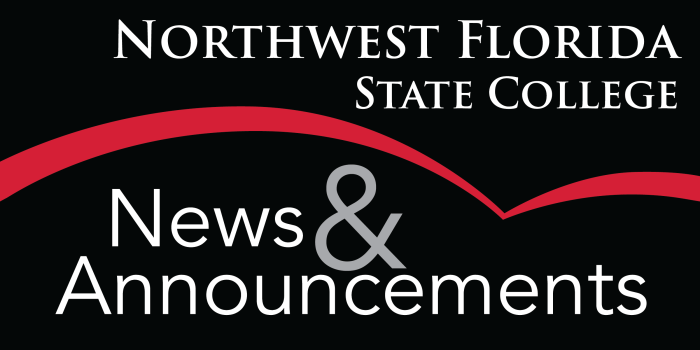 October 25, 2023
PRESS RELEASE
Northwest Florida State College Announces Proposed Course Fees Effective Spring 2024
Northwest Florida State College Announces Proposed Course Fees Effective Spring 2024
Northwest Florida State College's Board of Trustees will be meeting on November 28, 2023, at 3 p.m. to review proposed course fee changes on aviation courses effective Spring 2024. This meeting is part of the College's routine evaluation and updates to course fees.
The proposed course and lab fees recommended for adjustment with the start of the Spring 2024 semester can be found at https://www.nwfsc.edu/tuition/.
As itemized in the list, these flight fees cover expenses unique to course offerings in aviation programs. This year's course fee changes include adjustments that were made to reflect a course fee for an initial block of flight hours.
The proposed fee changes are posted annually in accordance with Florida statutory requirements. For more information, please contact Academic Affairs at 850-729-5363.
---
Share this article
[Sassy_Social_Share]