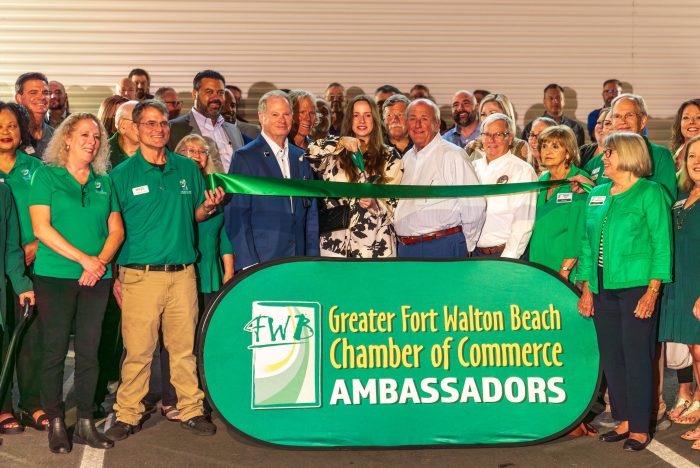 November 9, 2023
PRESS RELEASE
Step One Automotive Center of Excellence Training Center Grand Opening and Ribbon Cutting Ceremony
NICEVILLE, Fla. – Step One Automotive Group, in collaboration with Northwest Florida State College (NWFSC), is proud to announce the grand opening of the Automotive Center of Excellence Training Center. The ribbon cutting ceremony, set for today, marks an innovation milestone in the automotive and educational sectors.
This state-of-the-art facility, situated in Fort Walton Beach, Florida, exemplifies the best in automotive training and services. From a dedicated used car reconditioning center, excelling in oil changes and brake work, the center if fully equipped to cater to the diverse needs of the automotive world. Furthermore, the facility boasts a heavy-duty commercial truck bay, advanced window tinting facilities, and a specialized spray-in bed liner bay.
But the center is not just about automotive services. Through a robust partnership with NWFSC, the facility also serves as a cornerstone for the new Automotive Technology Apprenticeship Program. This unique program offers students an invaluable on-the-job training (OJT) opportunity, aligning education and industry practices seamlessly. Enrolled students stand to benefit from a comprehensive 720 clock hour-free tuition, complimentary books, and essential tools of the trade. On successful completion of the apprenticeship, graduates will be awarded a certified portable credential, gaining recognition and acceptance from industries and employers nationwide.
Dr. Devin Stephenson, president of Northwest Florida State College, remarked, "By partnering with industry leaders and introducing the Automotive Technology Apprenticeship Program, we provide students with a unique opportunity to gain practical skills and knowledge while working alongside experienced professionals. At NWFSC, our goal is to produce graduates who are job-ready and equipped to drive innovation and shape the future of the automotive industry."
"We are deeply committed to empowering the next generation of automotive professionals. The opening of the Step One Automotive Group Center of Excellence is not just a milestone for us but a testament to our vision of shaping a future where passion meets technology. Together with NWFSC, we are ensuring that students have unparalleled access to hands-on experience and the best of automotive education. It's about driving dreams into reality and propelling the industry forward," said Juan Carlos Correa, Chairman of the Board, Step One Automotive Group.
For more information about the Step One Automotive Center of Excellence Training Center, please visit Step One Automotive, or Maureen Bierman at mbierman@steponeauto.com and 850-461-2524.
For more information about the NWFSC Automotive Technology Apprenticeship Program please visit NWFSC Registered Apprenticeships or contact Bethney Sikes, Case Manager/Career Advisor, Workforce Development, at sikesb@nwfsc.edu and 850-533-1521.
---
Share this article
[Sassy_Social_Share]