Partners of the College
Organizations Operating Under the Auspices of NWFSC
Northwest Florida State College Foundation

The Northwest Florida State College Foundation provides charitable and educational aid in the form of money and other property and services to and/or for the benefit of NWFSC. Through the solicitation of funds, the Foundation promotes educational opportunities, enhances instruction and performs other related activities at Northwest Florida State College that encourage and support research in learning.
---
Mattie Kelly Arts Center

For more than 20 years, MKAC has been providing world-class productions to patrons in the Southeastern United States. In addition to hosting Broadway shows, the Arts Center is also home to the Northwest Florida State College Department of Humanities, Fine & Performing Arts, and hosts a myriad of student-run shows.
Visit Mattie Kelly Arts Center
---
Mattie Kelly Environmental Institute
Mattie M. Kelly Environmental Institute believe in cultivating partnerships to create sustainable environmental change bettering our globe. Through research and teaching we promote innovation and passion to empower a diversity of communities. We build capacity to inspire global, environmental agents of change.
Visit Mattie Kelly Environmental Institute
---
Northwest Florida Symphony Orchestra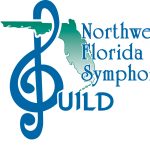 The Northwest Florida Symphony Orchestra (NFSO) is the Emerald Coast's premier, fully professional orchestra, which performs in-residence in the Arts Center's custom orchestra shell. The NFSO is a non-profit organization operated under the auspices of Northwest Florida State College.
Visit Northwest Florida Symphony Orchestra
---
Americorps
AmeriCorps is a component of the National Service Network. Its goal is to engage Americans of all ages and backgrounds in service to help meet communities' critical education, public safety, environmental, and other human needs. AmeriCorps is often referred to as the "Domestic Peace Corps."
Visit NWFSC's Americorps Chapter
---
Choctawhatchee Basin Alliance
Choctawhatchee Basin Alliance is a non-profit organization responsible for sustaining healthy local waterways through monitoring, education, restoration, and research.
Visit Choctawhatchee Basin Alliance
---
Mary Lou O'Connor Child Development Education Center
Providing quality care and education for children ages 2 years, 6 months – 5 years, NWF State College's Child Development and Education Center offers parents who are students, staff, and faculty (and community members on a space available basis) comprehensive and accessible care for their children.