Welding Technology
Career and Technical Certificate
The Welding Technology program focuses on the structural construction welding field. Training includes Oxy/Fuel cutting, Plasma cutting and welding with TIG (GTAW), Stick (SMAW), MIG (GMAW), and Flux Core on carbon steel plate and stainless-steel plate. This training prepares the student to meet the demands and develop the skills necessary to have a career as a structural welder.
Candidates interested in this program should be interested in working with their hands, not be afraid of heights, enjoy the challenges of working outside in an industrial setting and be willing to travel across the country for work.  This program will prepare graduates for certification tests in specific welding codes, such as AWS D1.1 – Structural code. The welding technology program also positions a student to earn nationally recognized credentials from completion of the National Center for Construction Education and Research (NCCER) curriculum used in the program. The student will also have the opportunity to earn industry recognized welding certifications from the American Welding Society.
The Welding Technology program is a limited admission program admitting students in the fall and spring terms for day or night time classes. Students wishing to enter this program will need to pass a drug screen test to be eligible for admission.
---
Program Details
The Welding Technology certificate program 2.5 semesters.
Northwest Florida State College is accredited by the Southern Association of Colleges and Schools Commission on Colleges to award associate and baccalaureate degrees. Contact the Southern Association of Colleges and Schools at 1866 Southern Lane, Decatur, Georgia 30033-4097 or call 404-679-4500 for questions about the accreditation of Northwest Florida State College. 
Class Options
Related Certificates
---
Career Outlook*
The U.S. Bureau of Labor Statistics reports that the need for welders is expected to grow by 26 percent by 2020. The welding industry will face a shortage of about 400,000 welders by 2024, according to the American Welding Society. The average age of a welder is 55 and the coming wave of retirements will leave the US with a great deficit in skilled welders in the work force.
This makes welding one of the fastest growing professions in America.
Pay may vary widely based on skill level, technical knowledge, work habits, and location. Some manufacturing welders get paid $11 – $15 per hour, while highly skilled journeymen construction pipe welders can typically earn $25 – $30 per hour.
Job placement for NWFSC Welding graduates is an incredible 90%.
Partner Employers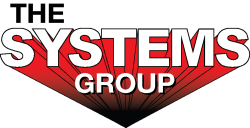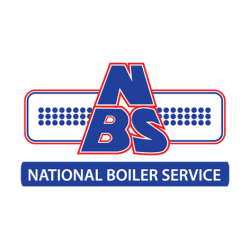 Average or Median Salary
*All career data on this page, such as occupation description, career outlook and salary information reflects the national average and was sourced from the Bureau of Labor Statistics.