Cristie Kedroski – Senior Vice President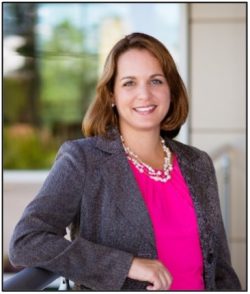 Cristie Kedroski serves as the Senior Vice President at Northwest Florida State College. She is responsible for leadership and oversight of Academic Affairs, Student Success, Strategic Communications, Grants Development, and the NWFSC Foundation.
Kedroski is a member of the Board of Directors and Treasurer of the Niceville-Valparaiso Chamber of Commerce and serves as a 2022-23 Hurlburt Field Honorary Commander. She is a former Board member of the Walton Area Chamber of Commerce, a sustaining member of the Junior League of the Emerald Coast, and a graduate of the Leadership Okaloosa program.
During her management of the NWFSC Foundation, the organization's total assets increased more than 70%, growing to more than $62 million. In addition, the College received more than $65 million in grant awards during the last four years.
Kedroski previously served as the Interim Chief Operating Officer and Senior Vice President of Marketing for Florida's Great Northwest, a regional economic development organization representing 16 counties in Northwest Florida. Preceding her tenure at Florida's Great Northwest, she worked at Office Depot's Corporate Headquarters in Delray Beach as the Marketing Manager.
Kedroski earned her Bachelor of Science in Business Administration from the University of Florida, her Master of Business Administration from the University of West Florida, and her Ed.D. in Higher Education Administration from the University of Florida. Her husband, Art, is the enterprise test lead for mission planning at Eglin AFB and they have three daughters.
Whitney Rutherford – Chief of Staff/Associate Vice President/General Counsel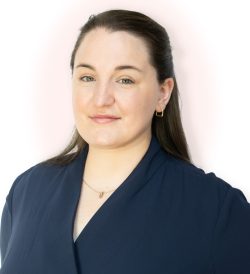 Whitney Rutherford is General Counsel and Chief of Staff at Northwest Florida State College. Whitney also oversees Human Resources, Campus Safety, and Risk Management. She is responsible for legal matters related to the College, its collegiate high school, and foundation, as well as managing the College's personnel and safety programs.
Whitney is a member of the President's Circle and supports the President through advancing Collegewide initiatives. Since joining the College in 2021, she has led efforts to bring on-campus student housing to the College along with assisting in campus expansion and enhancement projects.
Prior to coming to Northwest Florida State College, Whitney worked in private law practice and as a federal law clerk. Whitney is a Walton County resident along with her family.
Tanner McKnight – Vice President for Business Operations/Chief Financial Officer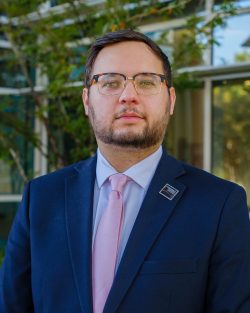 Tanner McKnight has been the Vice President for Business Operations and Finance for Northwest Florida State College since January 2023.  A native of Arkansas, McKnight earned his Bachelor of Science degree in Business Finance with an emphasis in banking and a minor in accounting as well as a Master of Business Administration degree from Arkansas State University.  He is on track to graduate with his Doctor of Education in educational leadership from Arkansas State University in Summer 2024.
McKnight serves as a member of the President's Strategy Circle and oversees the college's departments of finance and accounting, purchasing, risk management, facilities and physical plant management, information technology, copy services, Raider Café, and the Barnes and Noble bookstore.  He is an active member of the Florida Council of Business Affairs, Phi Kappa Phi National Honor Society, and Beta Gamma Sigma National Honor Society.  McKnight was showcased in Arkansas Business publication as one of the state's top '20 In Their Twenties' in 2021.
McKnight comes to NWFSC with experience in banking, auditing, and experience as the Chief Financial Officer of both a K-12 school district and a junior college in Arkansas.  Throughout his career, McKnight has been an effective leader in positively restructuring institutional debt, overseeing capital projects and energy efficiency initiatives, expanding employee compensation and benefit plans, streamlining operations management processes, and positively managing institutional assets to maximize institutional returns on investment.  Tanner and his wife Kassidy reside in Walton County with their six children.
Deidre Price – Vice President for Academics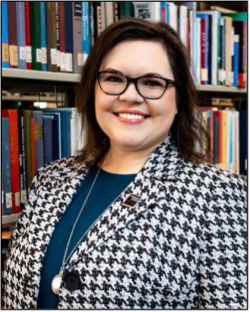 Deidre Price, Ph.D., serves as Vice President of Academic Affairs at Northwest Florida State College. Since 2003, Dr. Price has served the College in a variety of roles, starting as an adjunct and writing tutor, progressing through faculty ranks, and entering administration by leading online learning, faculty development, and academic strategies and services.
Throughout her time at the College, Dr. Price has worked with faculty to develop quality online courses and led the development of policies that foster student engagement and success in NWFSC courses, paving the way for the launch of NWF Online and NWFSC's achievement of a Blackboard Catalyst Award for innovative strategies in student support.
Over the years, she has led technology workshops, online ed webinars, and faculty training locally and nationally for events hosted by D2L and Blackboard, The National Institute of Staff and Organizational Development, and Pennsylvania's State System of Higher Education. A keynote speaker and invited preconference presenter at various teaching technology conferences, Dr. Price's research and writing focuses on building learning environments that create the same level of engagement and potential for peer-to-peer interaction as the face-to-face classroom. Certified as a Quality Matters Reviewer, Dr. Price also has experience with evaluating online courses and working with instructors in a variety of disciplines to further refine their online course design and lead to greater student retention and success. Dr. Price's work in online program development has been featured in Magna's 20-Minute Mentor series.
Most recently, Dr. Price has written the forewords for two online education books for faculty: Grading Strategies for the Online Classroom and Teaching Strategies for the Online Classroom. Dr. Price holds a Ph.D. in literature and new media studies from Florida State College, a master's in British and American literature with additional degrees in creative writing and philosophy from the University of South Alabama.
Bryan Brooks – Associate Vice President for Communications and Community Engagement/Chief Communications Officer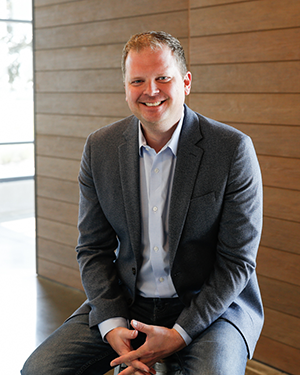 Bryan Brooks is the Associate Vice President for Communications and Community Engagement at Northwest Florida State College. His mission is to strengthen NWFSC's positive reputation and increase awareness of its many accomplishments. He is responsible for content and storytelling, creative, digital strategy, events management, leadership communications, marketing + brand strategy, media relations, Raider Athletics, and the oversight of the Mattie Kelly Arts Center.
Brooks is a member of the President's Circle and oversees NWFSC's communication strategy. As the chief communications officer, he leads the institution's effort to highlight the academic rigor of NWFSC, student life, community contributions, community engagement, presidential leadership, athletic prowess, and overall achievements of the institution.
During his time at NWFSC, Brooks has led a reorganization of the Strategic Communications department, spearheaded multi-year strategic communication plans, and hired top-level talent for the institution. Through diligently designed marketing initiatives, Brooks has led NWFSC to 5 consecutive semesters of enrollment increases, with the most recent being that of a 7+% increase. He is a graduate of the 2022 President's Leadership Academy. Brooks also oversees all of Raider Athletics and athletic operations as well as the Mattie Kelly Arts Center, the Sprint Theatre, and the Mattie Kelly Art Gallery.
Brooks previously served as the Executive Director and Dean of Oaks College in Red Oak, Texas, as well as the Assistant Dean for Admissions at Southwestern A/G University in Waxahachie, Texas. Bryan is married to Susan Brooks, and they have five children.
Cole Allen – Associate Vice President for Information Technology/Chief Information Officer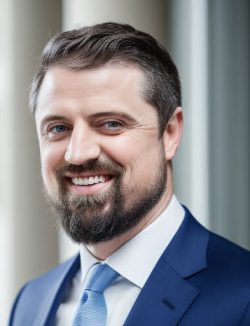 Cole Allen is a distinguished professional with 19 years of experience in higher education information technology. Currently serving as the Associate Vice President for Information Technology and Chief Information Officer at Northwest Florida State College since April 2017, Cole has played a pivotal role in shaping the college's technology landscape. Under his leadership, he has aligned technology strategy with the institution's vision and goals. Cole facilitated a complete administrative reorganization, streamlined business processes, and orchestrated rapid technological advancements, ensuring the college's technological operations remain at the forefront of the industry.
Prior to his role at Northwest Florida State College, Cole served as the IT Manager at the Harrison School of Pharmacy and the Department of Health Outcomes Research and Policy at Auburn University. During his tenure, he oversaw all aspects of technology resources, providing essential support for academic and administrative activities. He was also instrumental in securing sensitive data and facilitating access to a high-performance computing cluster for graduate research.
Before his role at Auburn University, Cole served as the Network Administrator at Three Rivers College. There, he led an award-winning IT team and assumed acting Chief Technology Officer duties when required. He managed and implemented advanced server and networking solutions, including vital tasks like Microsoft Exchange email server administration and firewall management, across nine separate campus locations.
Cole's dedication to the field of information technology is evident in his academic pursuits. He is currently pursuing a Ph.D. in Leadership Studies, with a specialization in Information Technology, at the University of the Cumberlands. He holds a Master of Business Administration degree from Auburn University at Montgomery and a Bachelor's degree in Organizational Management from Hannibal-LaGrange University.
Furthermore, Cole is a seasoned conference presenter, sharing his expertise and insights with the industry. His extensive experience in higher education leadership, and industry certifications and awards make him a respected figure in his field. Cole Allen's commitment to technological innovation and his impressive 19-year track record in higher education continue to drive success and progress at Northwest Florida State College.
Kevin Brown – Associate Vice President for Government Relations and Special Projects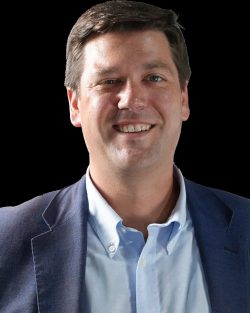 Kevin Brown has nearly two decades worth of governmental and political experience in Florida and the Southeast.
Kevin attended the University of Southern Mississippi and entered politics as an intern for then-Congresswoman, now U.S. Senator, Marsha Blackburn of Tennessee. Kevin also worked with former U.S. Senator Bob Corker of Tennessee.
Kevin spent 12 years in both the Florida House and Senate, where he served as Chief of Staff to Florida Senator Doug Broxson. During his time in the legislature Brown worked on a number of policy issues, including the BP Oil Spill and recovery, insurance and business regulatory reform, education funding, local government issues, and military and veteran initiatives.
Since 2010, Kevin has managed numerous legislative campaigns and ballot initiatives in Florida. Additionally, he served as the North Florida Campaign Director for Attorney General Pam Bondi. Kevin is the former Treasurer, State Committeeman, and Chairman of the Escambia County Republican Party. As Chairman, he oversaw the successful GOP midterm elections of 2018 and was appointed Co-Chairman of the Republican Party of Florida's Legislative Affairs Committee, as well as a member of the Chairman's Caucus, and the Next Generation Republican Roundtable.
Kevin is formerly the Director of State and Local Policy for a Tallahassee-based advocacy firm, advising a variety of clients from FORTUNE 500 companies to local nonprofits on legislative strategy.  Kevin has also served on the Board of Directors for the Santa Rosa County Chamber of Commerce and was named an Honorary Submariner by the U.S. Submarine Veterans; Drum Base.