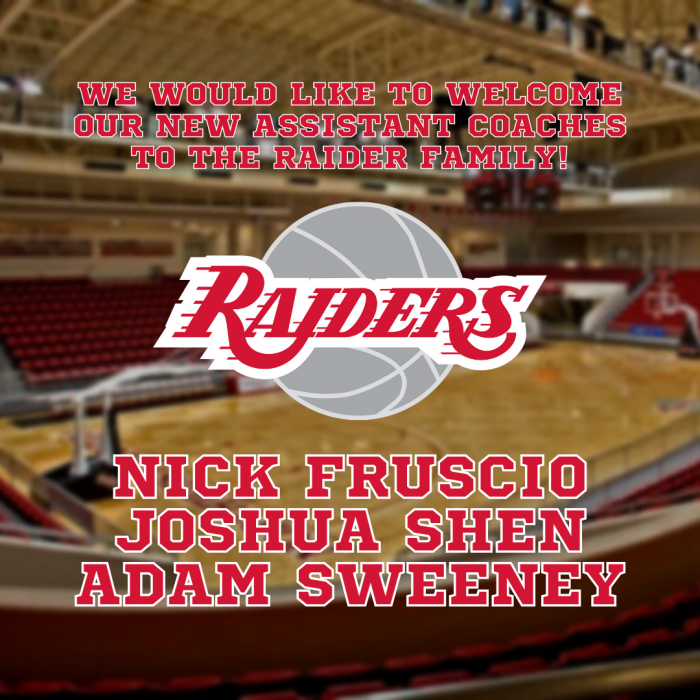 June 13, 2022
NICEVILLE, Fla.- Northwest Florida State College (NWFSC) was pleased to welcome three new assistant coaches to the Raiders basketball teams.
Joshua Shen joined the women's basketball team after finishing one year as Assistant Coach at the reigning Division 3 American Southwest Conference Regular Season champs, University of Mary Hardin-Baylor (UMHB) in Belton, TX. During his time at UMHB, Shen assisted with video breakdown, scouting, recruiting, and post-player development. Prior to his role at UMHB, he facilitated strength and conditioning, basketball equipment operations, social media management, and statistics. Shen has been instrumental in developing NJCAA All-American Odeth Betancourt, who signed with the University of South Florida, and Region XIV All-Conference and Region players Alana Swift and Ginger Reece.
Adam Sweeney returned to Northwest Florida State College after spending last season at New Mexico Junior College. During the 2021-2022 season, Sweeney helped guide the Thunderbirds to a 19-13 record with a third-place finish in the WJCAC Conference, including two All-Conference Selections, one Honorable Mention, and the Freshman of the Year. From 2017 to 2019, Sweeney spent two seasons at NWFSC, where he helped guide the Raiders to a 58-9 overall record with two Panhandle Conference Championships, two Region Vlll Championships, and two Elite 8 Appearances. The Raiders also had 12 All-Conference Team Selections, six All-Region Team Selections, two First Team All-Americans, and one NJCAA National Player of the Year. Sweeney was integral in developing NJCAA National Player of the Year Chris Duarte.
Joining Sweeney on the men's basketball team is Nick Fruscio. Fruscio has six years of experience at the Division 1 level as a former player and graduate assistant. Prior to joining NWFSC, he served as a graduate assistant for two seasons at East Carolina University, where he assisted with daily operations and played a crucial component in player development. During the 2021-2022 season at East Carolina, Fruscio worked for Steve DeMeo, NWFSC's Men's Head Basketball Coach.
"Our department is delighted to welcome these talented, eager, and experienced coaches to our programs," said NWFSC Athletic Director Ramsey Ross. "Over the years, our College has been blessed to have dynamic and impactful assistant coaches who have helped our programs achieve championship-level success. With these additions, we are excited to have this continue and cannot wait to see them in action this upcoming season."
For more information on Northwest Florida State College Athletics, please contact Athletic Director Ramsey Ross at (850) 729-5358 or ramseyr@nwfsc.edu.
---
Share this article