K-12 Programs
Unlock your potential! Our K-12 Programs are designed for today's youth. At Northwest Florida State College, we are committed to provide access to quality classes and events to spark interest in every student.
Summer Camps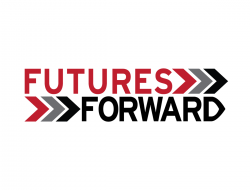 NWF Futures Forward is a camp for rising 9th – 12th grade students that develop entrepreneurship mindset, leadership skills and hands-on training in Career Technical Education (CTE) fields. Backed by the Entrepreneurship Education and Training (EET) grant, sessions are high-impact educational experiences scheduled across six campuses and centers. Students can participate in variety of weeklong classes from welding, culinary, business strategy to nursing, aviation and emergency medical services.
Session 1: June 6 – June 9
Session 2: June 13 – June 16
Session 3: June 20 – June 23
Session 4: June 27 – June 30
---

Kids on Campus is a unique opportunity for summer enrichment and fun learning in a college environment. Kids on Campus students choose from a variety of classes such as athletics, hands-on science, performing & fine arts, academics, and visual arts. KOC students can choose morning, afternoon or all day classes. Extended care is available. Kids on Campus is open to students entering 3rd – 8th grade.
Session 1: June 27 – July 1
Session 2: July 11 – July 15
---

Police Camp is a week of activities and exercises that aims to enhance students' knowledge in law enforcement and public safety. Students will learn about defensive tactics, crime scene investigation, police K9, firearms safety and much more. Police Camp is designed for students entering 5th – 9th grade. Registration is limited.
Session 1: June 20 – June 24
Session 2: July 18 – July 22
---
Sports Camps
NWF State College Raiders Athletics boasts award-winning teams in softball, baseball, men's and women's basketball – all Conference, State and National Winners! Camps are offered throughout the year for each of these sports. Each camp is specifically designed for different ages, and includes team and group camps, as well as individual coaching.
For more information, please contact the Athletics department at (850) 729-5379.
Symphony Youth Orchestra
For more information about the Northwest Florida Symphony Youth Orchestra, please contact Lynne Fehrenbach, at (850) 687-6262 or fehrenbl@nwfsc.edu.
---
Questions?
For more information, please contact the Kids on Campus Coordinator at KOC@nwfsc.edu